SATURDAY SHOW #BronzeForCanada #Hockey #Weekend #StuffToDo #WhatsHappening #Wildcats #Magic #SchoolDanceForGrownups #WasherToss #TacoDay #HauntedBathroom
►Stream
■
iPhone App
■
Android App
>OLYMPICS!
Stream HERE!
(Full Olympic Corner
HERE
)
>MONCTON WILDCATS HOCKEY Today (Feb 24) 4:00p at Coliseum
*Remember, Moncton Wildcats are
hoping to host the memorial Cup in 2019
... Science has proven that the Cats need a little
Pyramid Power©
... so get a bunch of friends to smuggle in a length of board... Assemble those boards into a pyramid somewhere in the mezzanine area...
photo: how to assemble your pyramid in the Coliseum mezzanine area
>
Bessborough School
's Reconnect is a fun fundraiser that makes things better for the students. There's a dinner, dance, & auction (19 and older) happening Sat Feb 24 at 6:00p. Tix are $25
at the school
or through
School Cash Online
.
-Dinner is catered by Tide and Boar.
-Live and Silent auction.
-Remember it's 19 & older
So to recap: you eat food & have some fun and then some kid at Bessborough will become an engineer or
mathemagician
... or maybe real
magician
??
>
MONCTON MAGIC BASKETBALL Sunday (Feb 25) 2:00p at Coliseum
Washer Toss (file photo)
>Everybody's welcome to Toss the Washers on Saturdays from 1p-4p at the Air Force Vets Club (
494 Saint George Street
) *Note: you have to be 19 or older.
HERE's
the info link.
>You don't have to be a member to play Pool at Legion Branch # 6 (
100 War Veterans Ave
)... Saturdays you can play pool and win meat! (Rinzlers gift cards)... Pool for meat starts at 1p & wraps at 5p. You DON'T have to pre-register, you can show up anytime between 1p & 5p, & you can leave anytime between 1p & 5p... Phone for more info (506) 855-3364 or
CLICK HERE
>Hairy Tease production of the Norm Foster play "Self-Help" happens April 12- 15 and tix are on sale now (they usually sell out)... Show times are: Thurs, Fri, Sat Apr 12,13,14 at 7:30p and Sun Apr 15 at 2:00p... Tickets are $20 at Théâtre l'Escaouette (
170 Botsford Street
), at Dieppe Arts and Culture Centre (
331 Acadie Avenue
) and
a few other places
. You can order by phone at 506-855-0001 ext 207, or click
www.escaouette.com
... More info
HERE
>Feb 24th is
Tortilla Chip Day
.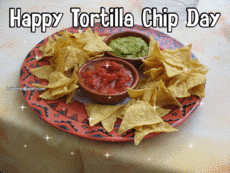 Basically, we have nachos because the tortilla conveyor belt machine use to screw up some tortillas... they'd get squished... at first the the faulty totillas got thrown in the Tortilla Trash Heap©... one day the boss at the company (Mrs. Carranza) took some of the bad tortillas, cut them into triangles, fried them, and tortillas chips were born!!
BTW, that lady who invented one of the best things in the world... had a very interesting life... when she was little her family had run-ins with the outlaw Pancho Villa... then when she set up her shop in LA famous people would buy her tortillas... (
READ MORE
)
>Feb 24th: Happy Birthday Modern Toothbrush!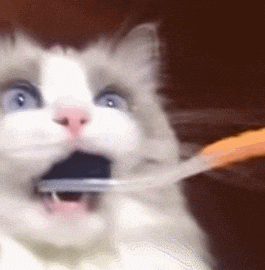 Today in
1938 the folks at DuPont started making nylon toothbrush bristles
. Before that toothbrushes were made of ivory and velvet Before that toothbrushes were made of wood and leather
Before that toothbrushes were made of marble and flint
Before that
toothbrushes were made of rocks and dirt
Before that toothbrushes were made with
neck hairs from wild pigs from Siberia
!
(Sounds crazier than the made-up ones we wrote)
>Secret Contest Monday at 7:15a
THIS IS ALL WE KNOW
>Haunted Bathroom? This is the state of our washroom at the station...
"and then an orangutan jumped out of the cupboard and tore the sink off the wall. Bob was saved because his hairy appearance caused the ape to think Bob was one of them. Why Bob was naked in the office washroom is still being determined."
Band & silent auction at the
Fox N Hound
in Riverview on Saturday starting at 7:00p. This is gonna help Monique Robichaud with expenses as she battles cancer. Admission at the door is a $5.00 donation. #SilentAuction #Raffles #Prizes #BigBangBand
CLICK HERE
for the Facebook Event Page