SATURDAY SHOW: THINGS TO DO THIS WEEKEND! #Basketball #Wildcats #Breakfast #WinterCarnival #StarWarsLandspeeder #Spaghetti #StarGazing #FamilyDay #YMCA #KipMoore #ChrisJanson #MuchStuff!
►Stream
■
iPhone App
■
Android App
>Family Day Weekend: There are a LOT of activities planned for our neck of the woods... check the link below & also scroll down for even more stuff to do...
— scotty horsman (@scottyhorsman) February 16, 2018
>Moncton Magic Basketball tonight at 7p at the Coliseum
Just hanging around this weekend? Well, come hang with the MAGIC as we battle for TOP SPOT in the

@NBLCanada

Atlantic Division🏀🇨🇦






>
Moncton Wildcats at the Coliseum on Sunday, 3:00p
>
Moncton Wildcats Family Day Skills Competition Happens on Mon Feb 19 at
Byron Dobson Arena in Riverview
from 10:00a-12:45p. It's FREE!
*BTW, don't forget about Pyramid Power© (the Cats need you)
Our Moncton Wildcats are
hoping to host the memorial Cup in 2019
... so the Cats NEED OUR SUPPORT!!!
Pyramid Power©
... Get a bunch of friends to smuggle in a length of board... Assemble those boards into a pyramid somewhere in the mezzanine area...
photo: how to assemble your pyramid in the Coliseum mezzanine area
>Breakfast in Salisbury!! mmmmmmMMMmmmmmmMMMMMMmBreakfast is Saturday (17 Feb) from 7a to 10a at the Lions Club in Salisbury (
63 Peter St
)
Look at that poster... all-you-can-eat Pancakes, Sausage, Donuts, Muffins, Juice, Tea, Coffee, Maple Syrup (not sure if straight up or on pancakes?) Sounds DEEEELISH... it's a bargain at $8.00 and the money goes back to make the community a better place :)
>It's Family day at the Salisbury Winter Carnival... so after the Lions Club Breakfast you can head to
Highland Park
until 2:00p.
CLICK HERE
for their Facebook in case of schedule changes

>LOOK AT THE STARS TONIGHT, 7:30p- 9:30p in Kouchibouguac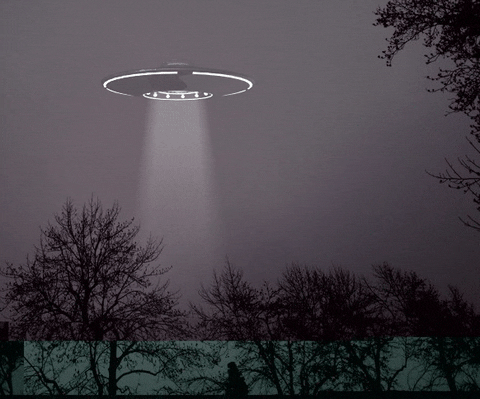 Last year's star gazing event (file photo)
>ICYMI:
Cavendish Beach Music Festival announced more acts
>ICYMI: What is happening in this photo from Kip Moore? Things we know for sure... "More Girls Like You" went to number 1, and some of the people in this photo seem to have won olympic medals, possibly for songwriting or Bobsled??
— Kip Moore (@KipMooreMusic) February 14, 2018
>ICYMI: "Chris Janson gets invited to join the Grand Ole Opry by Keith Urban" is one of our most-clicked stories of the month... Remember the Chris Janson show at Casino NB in May (
HERE for details
) Watch the video...
— Grand Ole Opry (@opry) February 6, 2018
>ICYMI: Kids get all the cool toys... here's the Star Wars Landspeeder story...
— Mashable (@mashable) February 15, 2018
Washer Toss (file photo)
>Everybody's welcome to Toss the Washers on Saturdays from 1:00p- 4:00p at the Air Force Vets Club (
494 Saint George Street
)
*Note: you have to be 19 or older.
HERE's
the info link.
>You don't have to be a member to play Pool at Legion Branch # 6 (
100 War Veterans Ave
)... On Saturdays you can play pool and win meat! (Rinzlers gift cards)... Pool for meat starts at 1:00p and wraps at 5:00p. You DO NOT have to pre-register, you can show up anytime between 1p & 5p and you can leave anytime between 1p & 5p... Phone for more info (506) 855-3364 or
CLICK HERE
>Hairy Tease production of the Norm Foster play "Self-Help" happens April 12- 15 and tix are on sale now... Show times are: Thurs, Fri, Sat Apr 12,13,14 at 7:30p and Sun Apr 15 at 2:00p... Tickets are $20 at Théâtre l'Escaouette (
170 Botsford Street
), at Dieppe Arts and Culture Centre (
331 Acadie Avenue
) and
a few other places
. You can order by phone at 506-855-0001 ext 207, or click
www.escaouette.com
... More info
HERE
The 560 Moncton Army Cadets SPAGHETTI SUPPER fundraiser happens Sat Feb 17, 7:00p, at Riverview Lions Club (
701 Coverdale Rd
)... Tickets $10 at the door... Facebook Link
HERE
if you have any questions... The Cadets are raising money for a trip to Ottawa.