USA's RICHEST SELF-MADE WOMEN - FORBES MAY 18 2017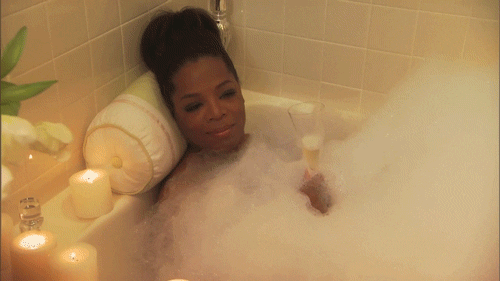 photo: Oprah, billionaire
The owner of Little Caesar's Pizza (Marian Ilitch) tops the Forbes list of self-made wealthy women (she's worth more than 5 BILLION!)
Entertainers on the list include Oprah (tied for 3rd place), Beyonce (worth $350 million) and Taylor Swift ($280 million).
We love lists like these because: nosey.
We always want to know how rich people got rich, and what they're worth...
"Many of these women started out trying to come up with better products to use themselves – be it makeup, jewelry or baby care products – and ended up building successful companies around their ideas."
-Forbes Article
Top Ten...
1) Marian Ilitch (Little Caesars) - $5.1 billion
2) Diane Hendricks (roofing) - $4.9 billion
3) Judy Love (gas stations) - $2.9 billion
3) Oprah Winfrey (TV) - $2.9 billion
5) Doris Fisher (Gap) - $2.7 billion
6) Judy Faulkner (health IT) - $2.5 billion
6) Meg Whitman (eBay) - $2.5 billion
8) Johnelle Hunt (trucking) - $2.4 billion
9) Elaine Wynn (casinos) - $2.1 billion
10) Lynda Resnick (agriculture) - $2 billion
HERE
for the whole list