WEEKEND STUFF HAPPENING
*NOTE: events are subject to change because of weather, meteor, or other*
Speaking of Weather HERE are some Storm Links
Breakfast for Hillsborough School Kids...
happens Saturday (May 6) from 8:00a- 11:00a at
Hillsborough Kiwanis Club
.
$$ will help out the Grade Fivers. More
HERE
pancakes are delicious (file photo)
Breakfast at
Sackville Memorial Hospital
(
map
) happens at the hospital on Sat from 7:30a-11a. More HERE
*sample photo- actual breakfast arrangement may differ
Indoor Yard Sale Near Saint Augustine's Church...
Sat from 8a-1p at
113 Norwood
(
map
)
Reason for sale: Make World Better Place
photo: check out the pants on this guy... is it windy??
West Riverview Elementary Craft Sale...
is Sat from 9a- 3p at the school on
Coverdale Rd
.
More info
HERE
.
*file photo. cannot guarantee that specific craft will be available for purchase.
BMHS Ball Hockey Tourney #BeccaToldMeTo...
Good luck to teams in this weekend fundraiser for a charity that'll be chosen by Rebecca Schofield #BeccaToldMeTo
More info
HERE
pictured: live feed from tournament
Mow May Continues...
Just a heads-up that after it stops raining there will be lawn to mow.
You can win a Honda mower from our sponsor Toys For Big Boys.
Contest returns Monday. More
HERE
.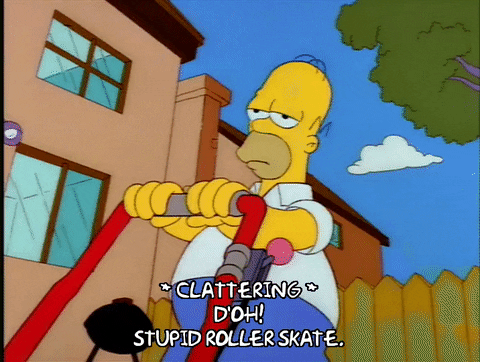 Broadway Review at Caledonia School on Monday...
Note: This doesn't happen this weekend, happens on Monday, but wanted to give you a heads-up so you can clear your social calendar and enjoy the show Monday night, 6:30p at
Caledonia School (map)
acting (file photo)
McHappy Day Behind the Scenes Video...
Thanks for supporting the Ronald McDonald Family Room at Moncton Hospital this past week.
More
HERE
Necky McNeckerson NOT selected for Baby Giraffe Name

(it's prolly too late to get name changed but still #protest)
...
Craft Fair at Moncton Lions Club for Humanity Project...
happens Sat from 10a- 3p at Moncton Lions Club (
55 Mark Ave
)
This week our Weather Kids did some songs and played some songs!
They are in the
Super Fiddle Show May 13th at Riverview Arts Centre
Later this Summer they'll be at the
Molly Kool Kitchen Party in Fundy!
There's a Half Marathon, 10K, 5K run in Memramcook scheduled for Sunday (May 7).
It starts at
Abbey Landry School
in Memramcook at 8:00a.
More HERE