-Wanna take a ride to buy tickets?? Lameque Chase the Ace jackpot didn't go... maybe next week! (
MORE
)
-TV in Canada: a lot of us are
watching Private Eyes?
-2 videos to make you cry... and smile
...
Kid says it's the happiest day of his life b/c Crosby signed his T-shirt...
— WTAE-TV Pittsburgh (@WTAE) June 12, 2017
-We want to congratulate Wes Babin for being such a great representative for Moncton and for
winning some of that sweet Google Money© for Saint Bernadette School
Grade 4 Moncton student wins Google 4 Doodle prize:
https://t.co/9XAeI8cpgj
pic.twitter.com/D2MqPGaDmV
— CBC New Brunswick (@CBCNB) June 13, 2017
-HaHaHaHaHaHa worth watching again...
Tom Cruise reads movie scripts written by kids
-With Dennis Rodman's trip to North Korea in the news this week, we revisited the odd North Korean basketball rules ... like the
FOUR-POINT SLAM DUNK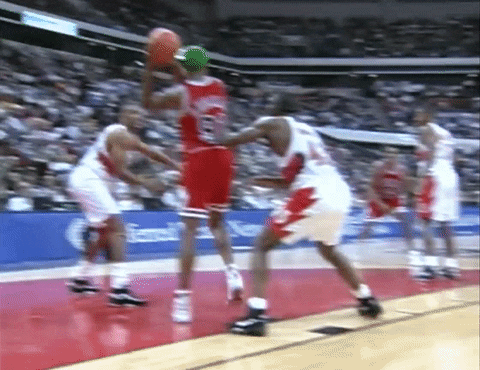 -Remember that some of our hard-working and life-saving
doctors are cycling across the province to help their patients
starting on Monday.
-Also, It's time to book your team's spot on the Big Bike when it comes to town later this Summer... it's fun and helps to save lives!!
#SaveFlippinLives
!!!
-There's a Father's Day Car Show Sunday from 9a-3p at
Casely park
in Riverview. #Cars #Canteen #Auction #FiftyFifty (this helps out our hospitals and other charities)
Three Fathers Memorial Run honors three RCMP officers who died in the line of duty.
MORE INFO & DONATIONS HERE
It Starts at 8:30a on Sunday (June 18) from
Bore Park
to
Riverfront Park
(Downtown Moncton)
Street Closures:
-From 6a until noon on Sunday Bendview Court and Steadman Street will be closed between Bore Park & Main St
-From 8:30a until 9:30a on Sunday one lane going East on Main Street will be closed between Bendview Court & Lewis Street
-From 8:30a until 9:30a on Sunday the Eastbound lane on Assomption Blvd is closed between Main Street & Vaughan Harvey
-We got this note: "Could you announce that there will be a community yard sale in Havelock on Saturday the 17th from 8am to 1pm. Maps available on notice board by the Lions Club (on Main St)."
Here's the note they're talking about...
-The folks at the Seventh Day Adventist Church on Salisbury Road are doing a Food Drive on Saturday (June 17) from 2p-5p in the New West End (West Main, Wheeler, Saint George).
They're going door-to-door collecting for the Food Depot :)
*file photo. actual food collector may not be a cartoon character